WORKPLACE
Bayside City Council
Location
South Melbourne, Australia
Solutions
GreenMoney workplace

Powering behaviour change in the workplace
The beautiful city of Bayside lies in the southern suburbs of Melbourne along Port Phillip Bay, boasting the stunning beaches of Brighton and Black Rock.
In June 2017, Bayside City Council sought a solution to improve sustainability in their workplace – a scalable solution with the capacity to grow beyond their 570 employees and volunteers.
The GreenBe GOV solution was deployed internally to all staff under the title 'Working Greener', continuing the name of a previous small sustainability initiative Bayside Council ran for approximately 20 staff members.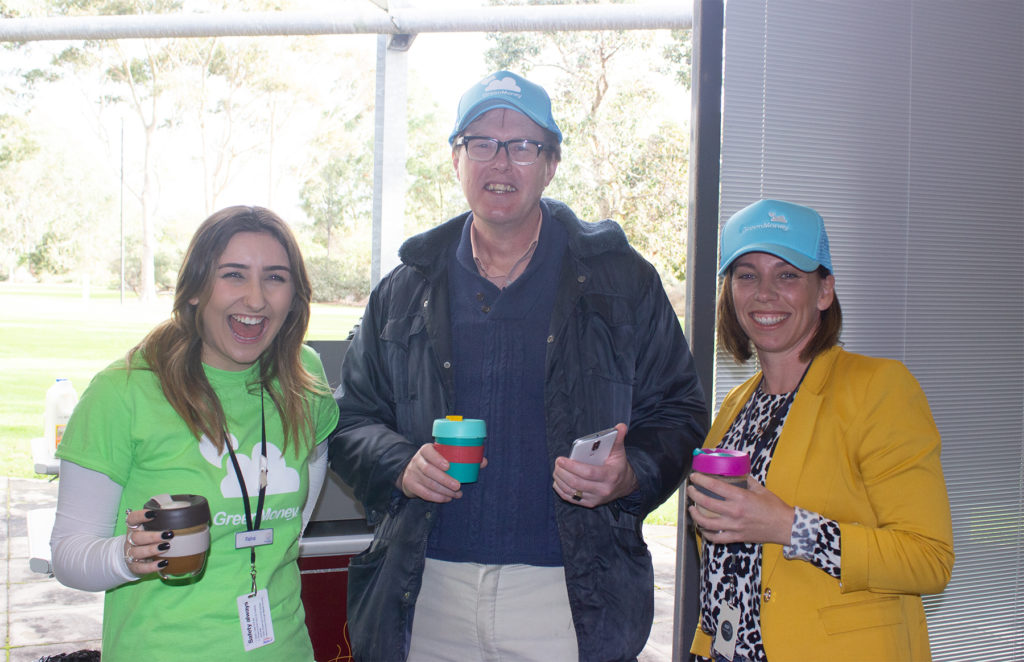 Bayside City Council GreenMoney launch event
Scalable employee engagement
During the first month of onboarding, Bayside City Council was successful in activating +10% of the workforce to deliver an entirely digital internal sustainability rewards program. Within 4-months, 25% of all employees had opted in and activated an online account.
The program was also extended to the 360+ council volunteers who work in the community assisting with the local nursery, wildlife and beach cleaning.
"We have had face-to-face project meetings that involved travelling interstate, plus ongoing program support and monitoring. I'm impressed at the level of support you can offer."
Julian Donlen, Bayside City Council
GreenBe's solution has helped Bayside City Council deliver the following:
Ability to baseline biodiversity knowledge across the workforce.
Instant promotion of sustainability initiatives.
Technical user support during onboarding.
Access to GreenBe's sustainable challenge playbook and resources.
Engagement with hard-to-reach employees.
Minimal cost employee perks and rewards.
Eco-products as rewards.
Promotion of local merchants and venues to employees as part of employee perks.
"..thank you to all of you at GreenBe. You've been an amazing resource and we have seen an amazing shift in green behaviour thanks to the GreenMoney program."
Faina Levin, Bayside City Council
Key outcomes
265+ users
Employee activation
Over 46% of Bayside City Council employees have opted in and activated an online workplace account.
6.8 actions
Per person
Employees have been busy participating in challenges with each employee having taken approx. 6.8 challenges.
$5,642
Staff incentives
Staff members who have redeemed local venue vouchers and eco-products have saved approx. $5,642.