GOVERNMENT
B informed – City Services
Location
Western Sydney, Australia
Solutions
B informed app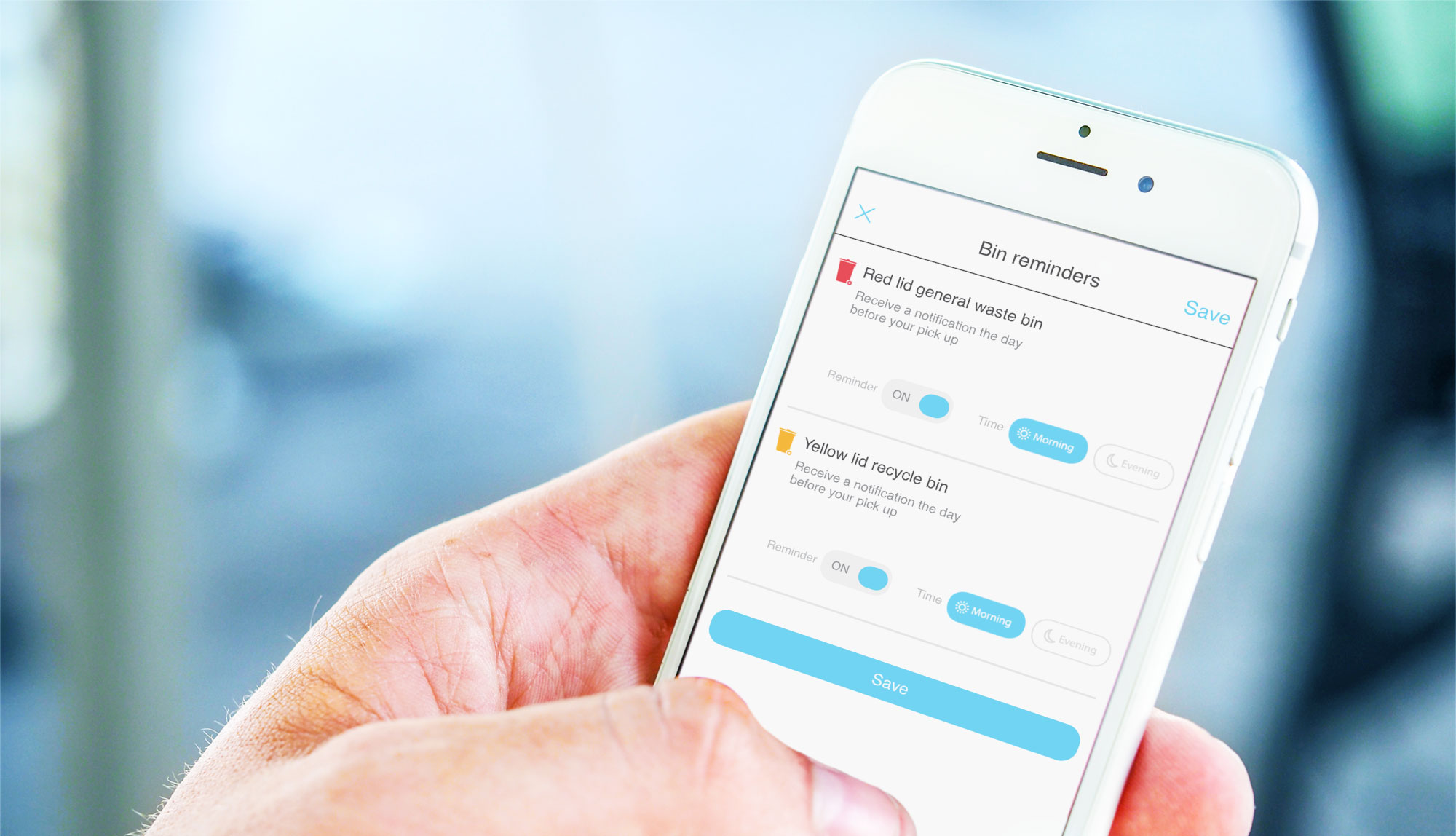 Turn-key customisable city services app
Blacktown City Council is home to over 403,000 residents. With the digital transformation of city services, Council sought a fully customisable city services app for waste and recycling information and alerts.
After investigating existing cloud vendors, Blacktown City decided the available options in the market did not meet their criteria for user adoption. Furthermore, existing solutions were not able to integrate with 16,000 of its residential customers already active on the GreenBe GOV Blacktown City platform.
Based on the success of the GreenMoney GOV resident program active in the city since 2015, Blacktown City commissioned GreenBe to develop and deploy a brand new city services app.
Created for government, with government
GreenBe designed and developed a brand new app in collaboration with Blacktown City Council. B informed is the only Australian waste services app designed alongside government, for government.
The hugely popular B informed recycling and waste services app meets Blacktown City's needs and complements the Blacktown GreenMoney sustainability incentives program, a holistic approach to digitise waste and recycling customer education and behaviour change – a truly innovative approach to residential city waste services.
B informed offers the City another layer of services with bin collection reminders, a direct message channel from residents to Council, local waste event notifications and more.
B informed features include:
Custom brand design, app architecture and development.
Integration with the Blacktown City GreenMoney rewards app database and challenges.
Content Management System (CMS) with complete control over A-Z items and events.
Push and email notifications.
18-month automated email campaign
Ongoing feature updates and app enhancements.
Guest access without the requirement of login credentials.

3,000+ downloads in the first 12-months
For Blacktown City, B informed is an extension of the existing GreenMoney GOV customer-facing program. By integrating B informed with GreenMoney, Blacktown City was able to leverage the existing customer database of thousands of household members.
This holistic approach to waste education integrates seamlessly with Blacktown City's waste contractor Cleanaway, who provide the City's bin auditing and tagging service to promote waste education and correct recycling to residents. The bin tags prompt users to download B informed for more information, to deliver a consistent message to customers and make user acquisition and app downloads more seamless.
"Definitely worth downloading the app. Booking a clean up is SO easy. I also requested a bin repair. I would still have a bin with one wheel if it wasn't for the app making it so easy."
– B informed user review
Key outcomes
15K+ users
B informed downloads
Over 3,331 app downloads were recorded within the first 12-months – there are now over 15,000 app users being informed.
45% open
Digital engagement
eDM and app engagement is high and well above the industry standard for government solutions.
200+ items
A-Z items listed
Possibly Australia's most comprehensive A-Z listing, there are waste disposal details for over 200 items.
How governments use GreenBe